.
.Members Area
As a Registered Member of the Forum, you can now Download and Preview the Mp3 files right to your Desktop, Get Access to all Important Info and Updates, As well as leaving Feedback and Comments along the way.

Members also have Exclusive Access to Added Content and a Newly Added Members Only Menu System to Navigate the 24 Thousand LooPs 'EVEN QUICKER' than before, And all just One Click Away...

!HoT! Members Only Area! Super Quick Menu! Instant Downloads! Easy to Use! Exclusive Offers! Exclusive Access!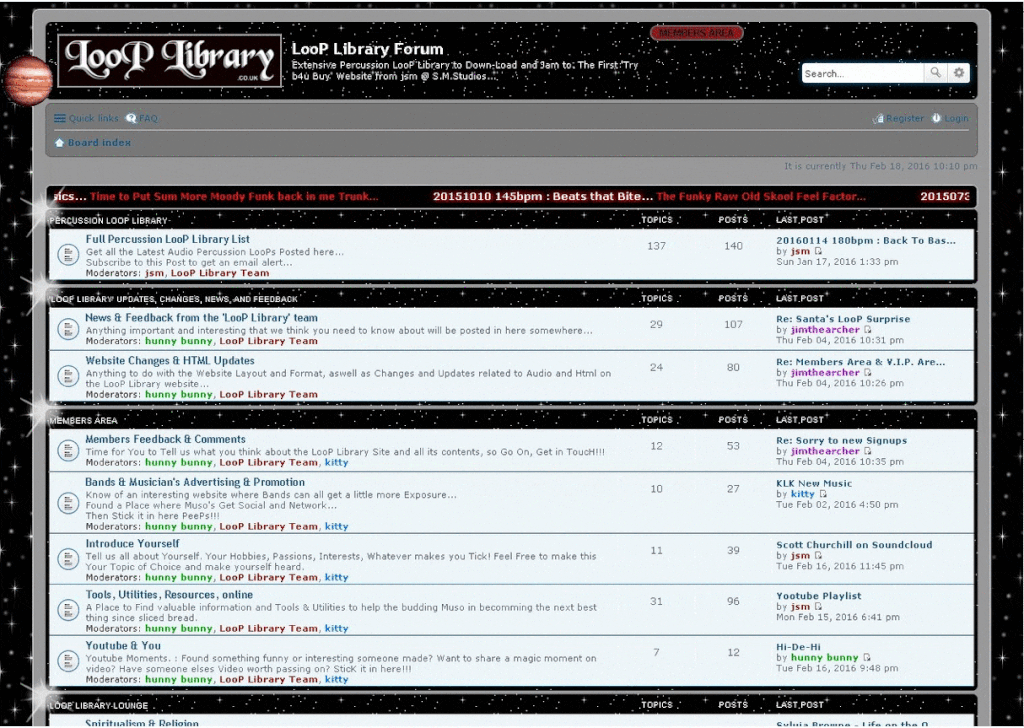 .
Still ongoing, and you will begin to notice particular services from the LooP Library, being migrated exclusively to the Forum's Registered Membership Area...
If you have been re-directed to this particular post while using an already existing service from the LooP Library website, it is most likely that the particular service you are after now requires you to be a Registered Member on the LooP Library Forum...
Hope this helps...
As a LooP Library Forum Registered Member you can download your favourite mp3 loops to 'Try b4u Buy' before making your purchase
V I P Area
Soon To Come...
a ''V I P'' area only, for those who really do deserve the very best of service from the LooP Library Team and jsm...
This area will be exclusive to those with a purchasing history of at least three licenses or more to date...
This may be ajusted as time goes by...